Available Colours
Black
Black & Grey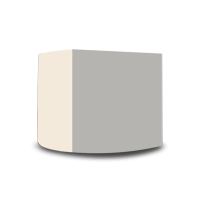 White
White & Gray
White & Black
FEATURES & BENEFITS
Holds a stack of HBT tissues inside.
Available in multiple colours.
Conjoined with a transparent window for easy refill monitoring.
Incorporated with an external lock system for improved safety.
Doesn't require an external power source for working.
No batteries or external power required.
Dispenses one tissue with each pull to reduce unwanted consumption.