Available Colours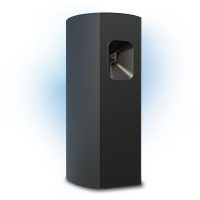 Black
Black & Grey
white
white2
white-black
HF Refills
Available in - 100ml / 200ml / 250ml
We have filled all the fragranced goodness into our HF refill bottles. Available in various aromatherapy scents, create any ambience you desire in your indoors. With 100 ml and 200 ml refills made with aluminium, we've also made a 250 ml refill, compatible with other branded dispensers. So you can enjoy our blended fragrances anywhere and anytime.
Tailor-made actuators delivering distant travelling micro-dispersals.
Breakages are avoided with a metal stem.
Provided with an interior lacquer coating to preserve the fragrances.
Made with aluminium, making them eco-friendly and safe.
Pharmaceutical valve technology adapted for accuracy in each spray.